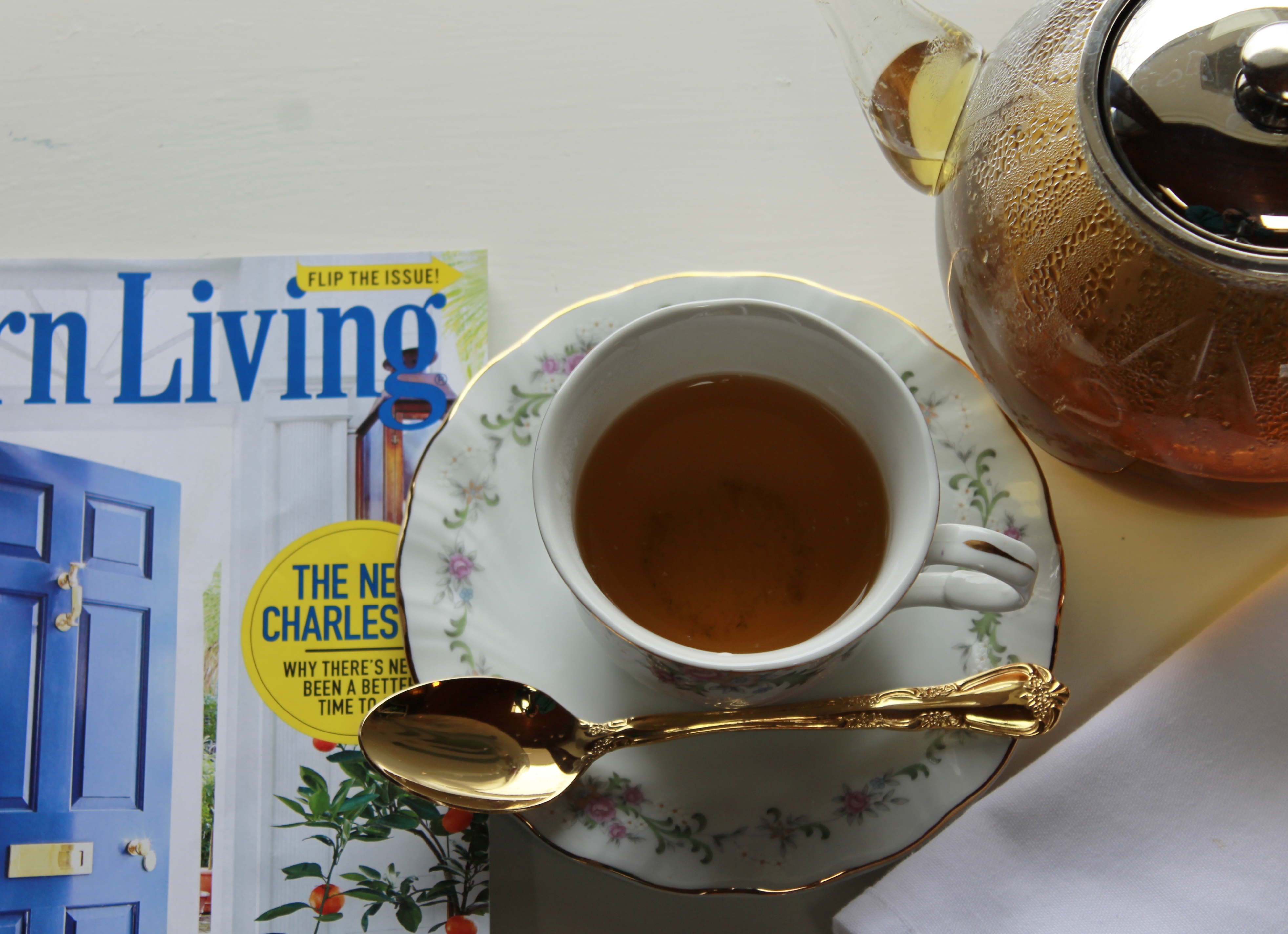 Have you ever experienced that wonderful feeling when everything just seems to unfold perfectly? When at the end of the day you just feel – good! There's nothing in particular that happens – no big Power Ball win, no one magic thing – it's just a feeling of gratitude.  Well, my whole weekend has been just like that. I'm learning to appreciate that it's the little things that bring substance to our lives.
I'm also learning that when I have expectations about the way things should be, those things often fall short of my ideal. And when I have absolutely no expectations – no real plan, that without effort,  everything might just turn out perfectly.
I woke yesterday to near freezing temperatures with a forecast of rain, sleety and heavy rain. The ground outside was already covered in beautiful white snow and in some areas, ice. It was going to be a nasty, gray, sludgy kind of day.
I had been indoors for most of the week and was developing cabin fever. I called my sister, Nadine, who lives in a neighboring town to ask if she wanted to meet. My husband and I love the country and we made a life changing transition to move to Tennessee last year so I could be closer to her. She and I have always dreamed of living closer to each other. We now only live 45 minutes apart! The snow was melting and the rain was moving in. My lambswool lined boots weren't going to hold up long so we made our big plan for this day to first meet at the Tractor Supply store.
Our mission: Find rain boots!
Fun!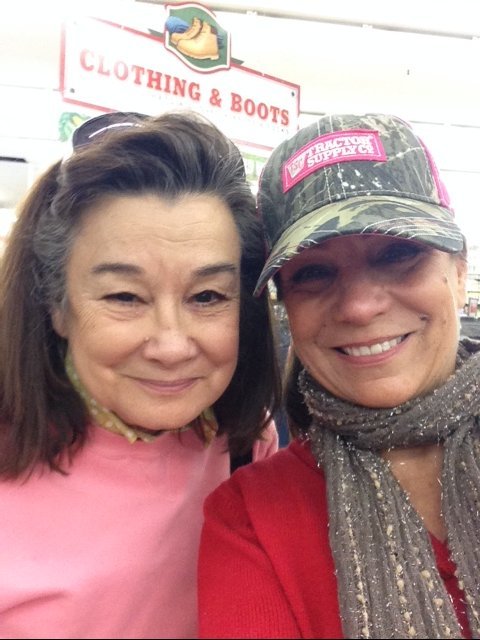 My sister, Nadine, and me
Since I was a child I have always loved utilitarian stores where you could find everything from dog food to livestock. This country living is going to suit me just fine!
Well, two people could not have had a better time hanging out at a tractor supply store! We admired the little chicks they were selling. (Oh, how I want hens!) I found a couple of beautiful white climbing rose bushes (love white roses!), we tried on boots and hats and we laughed and giggled our way through the store. No plan, no time constraint, no expectations. I did end up finding the cutest darn rain boots (below) and, of course, I couldn't leave without a pink and camouflage "Tractor Supply" cap, (above) after all the rain was coming down hard!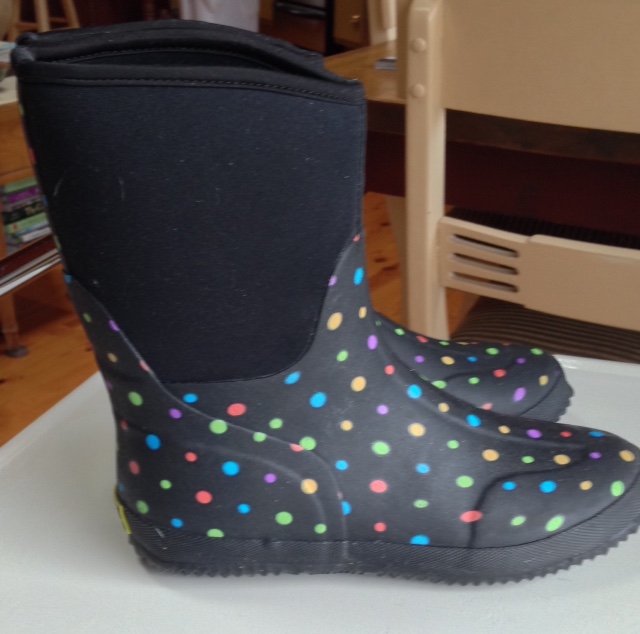 The world's most comfortable rain boots!
 The next couple of hours were spent treasure hunting at a nearby Goodwill store where we met my beautiful niece, Laura. The three of us rummaged around, reminiscing about the good old days whenever we found vintage items that allowed us to fondly revisit our childhoods.
At the end of the day, we went back to my home, The Firefly Cottage, for chicken chili, chocolate fondue and a warm fire. It was a fun day and what made it most special is that we were together.
Have you had a day when everything just seemed to fall into place, with no master plan but it just ended up being – perfect, whether with yourself, or with someone else? Please share your story here with me. I'd love to hear all about it.
Thank you so much for visiting.
Kim