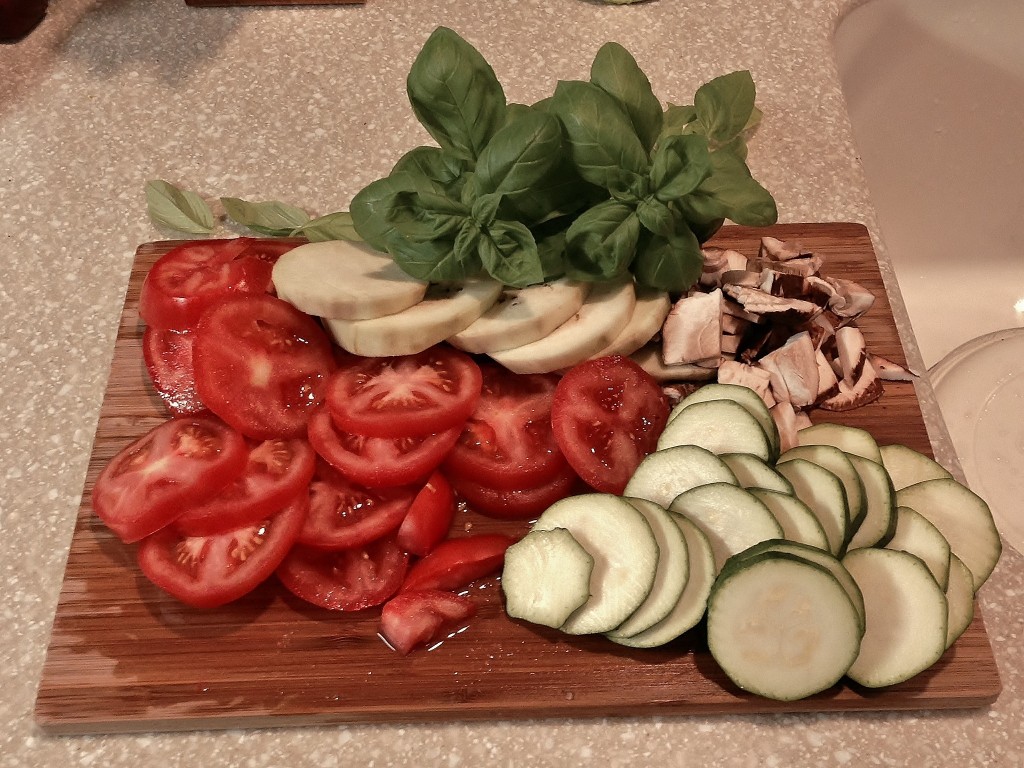 Ingredients
1 Can Pillsbury Pizza Crust
Zucchini, uncooked – sliced (amount used is optional)
Yellow Squash, uncooked – sliced (optional amount)
Onion, uncooked – sliced or diced (optional)
Tomatoes – sliced
Shredded Mozzarella cheese – about 1 cup
Shredded Parmesan cheese – about 1 cup
Goat cheese – (optional) Love it!
Olive oil
Sea Salt (optional)
Black Cracked Pepper (optional)
*So do you get the idea? You can use any amount of any vegetable you want. Same goes with cheese.  This is your pizza. Be creative!

Directions
Prepare Pizza crust according to directions. Remove from oven.
Sprinkle cheeses to desired amount
Sprinkle or spray with about a tablespoon of olive oil
Add light sea salt and black cracked pepper
Bake in 400 oven for 10 to 12 minutes
Voila!
Bon Apetit!

XO! Kim